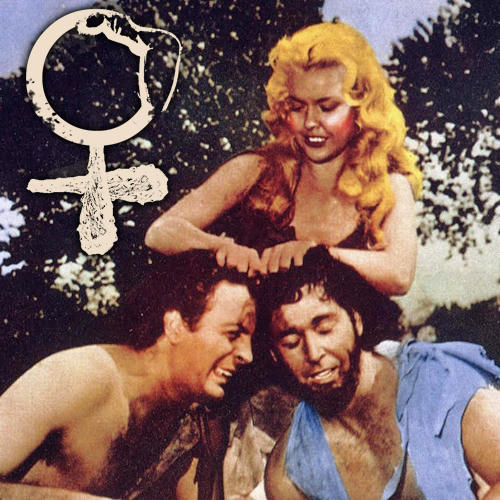 Whenever I see a bad track title about a female I always tend to wonder what she would say/do back to the shithead that wrote it. Ahh, the ol' merciless dominatrixes of the world come to mind first with maybe a dabble of castration on the side. That made me want to start a project with mainly women which is where Predominate Cavewoman comes in.
Women were dominate in Neanderthal days you ask??
I fucking wish.
Here we have Vanessa from Dicksuck on guitar/vocals, Daphnee from Phyllomedusa (Lunatic Girl And Her Frog) on bass/vocals, and me on drums/vocals. Good luck getting through this one without getting annoyed, frustrated, pissed and/or bored.
Predominate Cavewoman
Primitive Erotica
Respect That Smell
Lovely Male Decap
Menstric Queen Of Low Patience
Among Douchebags
You Want Me To Suck What?!
That Time Of The Month...Where I Let You Out Of The Cage
Filleting Penes
I Cum First
Domestic Disturbance
You Cum Second
He's Allowed No Water, Just My Urine
Handpicked Manberries
A Female's Acrimony
Stone Bondage
This Pussy Won't Eat Itself
The Dominate Gender
Shebutcher In A Loincloth
Gonad Masher
Fucking Sissy!!
Thrashing Of His Life
Brush My Hair, Bitch
Mr. Tiny Cock
Beggin' For A Peggin'
Mascara From Manblood
Your Cunt Control Is Feeble
We Grind Harder
A Savage Introduction To Femdom
Under My Pumps
Ovarian Reign
GORGE